Travelling with your mobility scooter - public transport and beyond
Posted by Tom Lee on
Public transport allows you to travel with your mobility scooter, for your independence. A mobility scooter is a great way to get around when walking becomes difficult. But what about when you want to travel further than your mobility scooter allows? Or travel overseas on holiday, while still being able to see the sights?
And if you're heading on holidays, you can even take your mobility scooter with you on planes and cruise lines.
Find out how to get around with your scooter, no matter how near or far you venture.

How to travel with your mobility scooter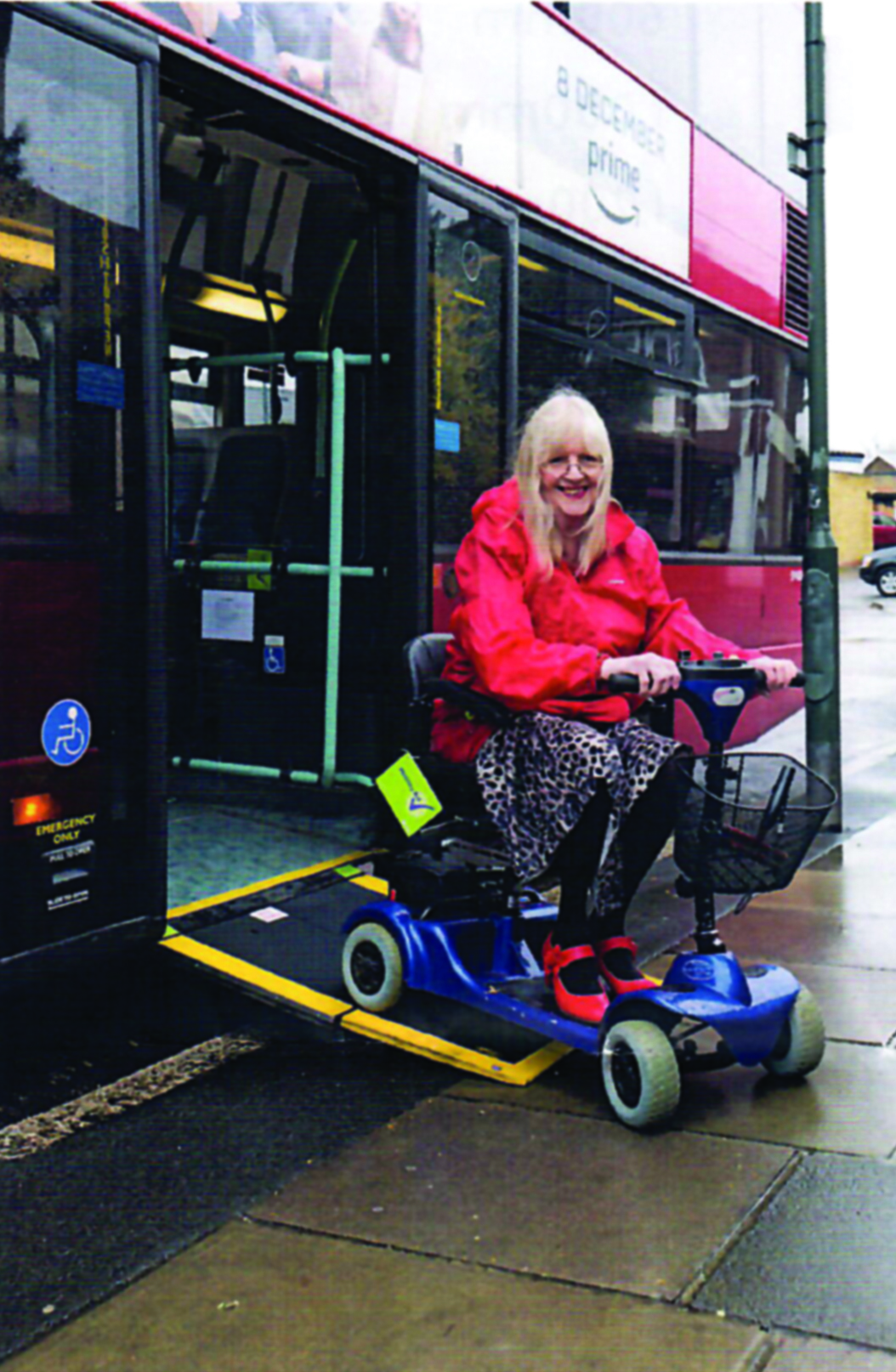 Before you set out, make a plan for where you're going and how you're going to get there. Whether you're travelling to the other side of town or across the country, think about what type of help you'll need to get around.
If you're travelling to an event or for a specific reason, call ahead to ask about access points and if they can set aside space for you to store your mobility scooter. Likewise, planning for any ramps, hills or difficult terrain where you're headed will make things much easier when you get there.
When it comes to travel, smaller mobility scooters are generally more convenient as they can fit into tighter spaces and can often be folded up to fit in the boot of a car or taxi. However, even larger scooters can usually be taken on public transport, including accessible taxis.
Some public transport providers will have limits on how big your mobility scooter can be to allow safe boarding and disembarking.

Travelling by taxi
If you're heading a little further than your mobility scooter will take you, an accessible taxi is a great option. Major cities will have a fleet of them on standby and you won't have to wait very long for it to arrive. Or you can call ahead to book.
When you're loading your mobility scooter, you'll be able to drive it up the ramp. You'll then just have to sit in a normal seat with a lap sash seatbelt until you arrive where you're going.

Taking the train
Most major trains services around Australia offer access for people with wheelchairs and mobility scooters. This may be via ramps or lifts onto the platform.
At metro stations, position yourself at the front of the platform where the first carriage will stop. The driver will lower a ramp to allow you to drive onto the carriage. Ensure your scooter is parked or in the locked position. You can remain seated on your scooter or sit in one of the accessible seats.
On regional rail journeys, you may request assistance from rail staff to help you on board and ensure your luggage is safely stored for your journey.

Travelling by bus
Newer buses have a system that allows the floor to be lowered to allow passengers with special needs to get on board. Check with your local bus route to see if they offer an accessible service. You may need to provide 24 hours notice to ensure an appropriate bus is assigned to your route.

Catching a plane
Many people are unsure whether they can fly with a mobility scooter. The big question usually is around the batteries. Airlines, understandably, have restrictions on the carriage of batteries and other hazardous materials. However, exceptions apply to powered mobility equipment, including scooters.
As with other forms of transport, contacting the airline should be your first stop. They'll be able to advise any restrictions on the size of mobility scooter they'll carry – smaller travel scooters are generally okay to travel as is, while large ones may need to be dismantled. You may also need to secure the battery in a separate container, or at least disconnect it from the scooter.
You can find Qantas' regulations here and Virgin Australia's regulations here.
You'll need to check your mobility scooter into cargo and will be provided with a standard wheelchair or motorised scooter to get from check in to the gate (depending on the airline). When you disembark at the other end your mobility scooter will be waiting for you at baggage claim.
The Quest Folding Scooter is approved for airline travel.

Going on a cruise
While not strictly public transport, cruise ships are a great way to see the world while avoiding many of the hurdles of travelling with a disability. All major cruise lines will allow you to bring a mobility scooter on board and you'll generally find it as easy to get around onboard as you would on dry land.
Depending on how big your scooter is, you may need to book a larger room to accommodate it. But being able to take and use your mobility scooter onboard can make your holiday far more pleasant.

Changes to mobility scooters on public transport
Standards Australia has released a draft standard for mobility scooters that may impact on their use of public transport.
The draft document seeks to create standards for mobility scooters that includes a having a specific turning circle capacity in order to be allowed on public transport. However, current scooters ma
 y not meet these strict standards, even small scooters designed to travel.
While Standards Australia is a non-government, not-for-profit organisation that develops standards, with no enforcement or regulatory powers, these draft standards could be adopted by public transport providers to limit the use of scooters onboard.
This is only a draft document and the adoption of the standards is currently being considered. Mobility HQ will provide updates about taking mobility scooters on public transport once they are available.
1 comment