How to Maintain a Mobility Scooter?
Posted by Tom Lee on
A Mobility Scooter is a great device to help older adults stay active. They will no longer have to struggle to get around and will be able to participate in many activities without discomfort or injury. A Mobility Scooter is a great way to extend your life and enjoy the things you love. There are many benefits to owning one. Read on to learn more about how to maintain your Mobility Spotter. You'll be glad you did!
Regular inspection of your Mobility Scooter is an important part of the maintenance process. Make sure to check for any issues with the wheels and pneumatics. Also, make sure to charge the battery regularly. You should charge the scooter overnight for extended use. Follow the instructions provided in your owner's manual to ensure that everything is working properly. Cleaning the Mobility Scooter is easy, but you must remember to turn it off before cleaning it to avoid damage to the motor and moving parts. You should also avoid getting water on the electrical components.
When choosing a mobility scooter, you should be mindful of the weight capacity. If you have a large body, make sure to select a scooter with a higher weight capacity. Otherwise, the warranty of your mobility scooter will be voided. Next, you should consider the price, range, and appearance of the scooter. You should be able to easily maneuver the Mobility Schooter through your doorway. Moreover, you can also choose one with folding tillers and adjustable armrests.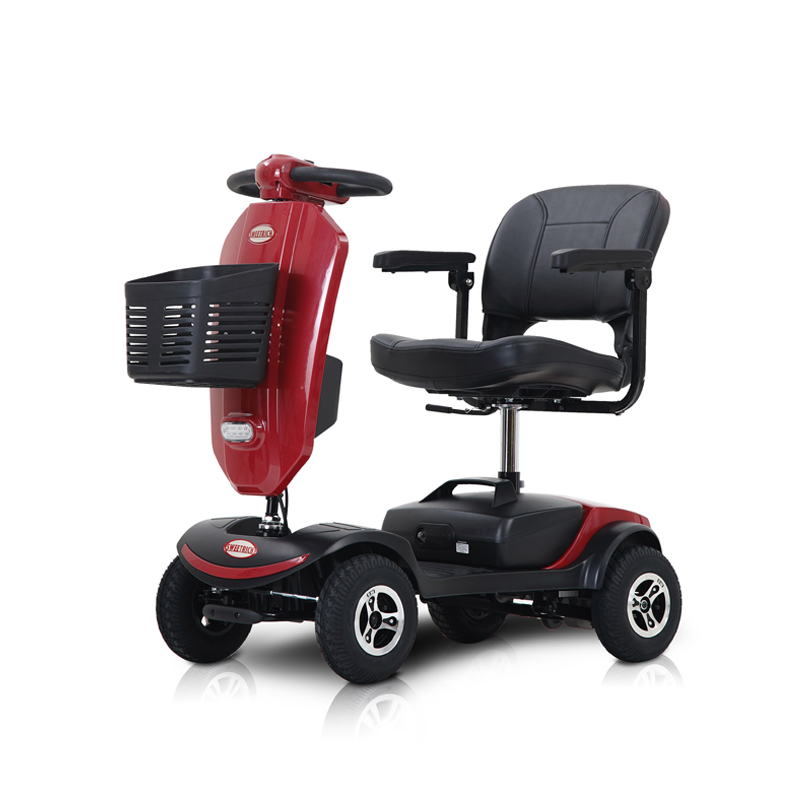 The controls on a Mobility Scooter are located in the center of the device, similar to a bicycle's handlebars. The levers above the handlebars are used to steer. These levers indicate whether the user is moving forward or backward. The controls are also very convenient to use and are similar to bicycle's steering wheel. It's important to note that the two controls are inverted to prevent tampering.


A Mobility Scooter's basic design is similar to a standard wheelchair. It features a flat seat over two rear wheels and handlebars to turn one or two steerable wheels. The seat may be swivelled for easy access. It usually uses batteries for power. The batteries are stored in the scooter and are recharged through an onboard charger or through standard electrical power. The battery of a mobility scooter may last up to eight hours.


Besides being affordable, a Mobility Scooter should be maintained properly to ensure optimal performance. The battery should be charged at least once a month. For best results, you should use a mobility scooter that has a high weight capacity. It's important to note that a Mobility Scooter's weight capacity should be suitable for the user. If the weight limit of the mobility scooter is less than the maximum allowed, it's better to buy a new mobility scooter with a lower weight capacity.
0 comments