What to Look for in a Folding Power Wheelchair
Posted by Tom Lee on
A Folding Power Wheelchair is ideal for people who require the ease of movement to complete daily tasks. Its maneuverability depends on its turning radius. Choose a model that can easily go from home to work, to shopping or visiting friends and family. A foldable chair can also be stored easily and can be used when traveling by car. The following are the features that you should look for in a Folding Power Wheelchair.


A lightweight power wheelchair is a good option if you need it to be easily transported. These models can fold and disassemble for easy storage. They are also compact enough to fit in the trunk of a car or into the cargo area of an airplane. The foldability of these models make them ideal for apartments and malls. A few of them are made of aluminum, which provides a smooth and comfortable ride for the user.


A folding Power Wheelchair can be stored in small places. It can be easily folded and unfolded in less than two minutes. An aluminum frame allows it to be easily stored, making it perfect for tight spaces. The chair can support 400 pounds and has a 31 inch turning radius. This makes it an ideal choice for seniors or people with limited mobility. A Folding Power Wheelchair with this type of battery is a great option for travel and can help you move around the city with ease.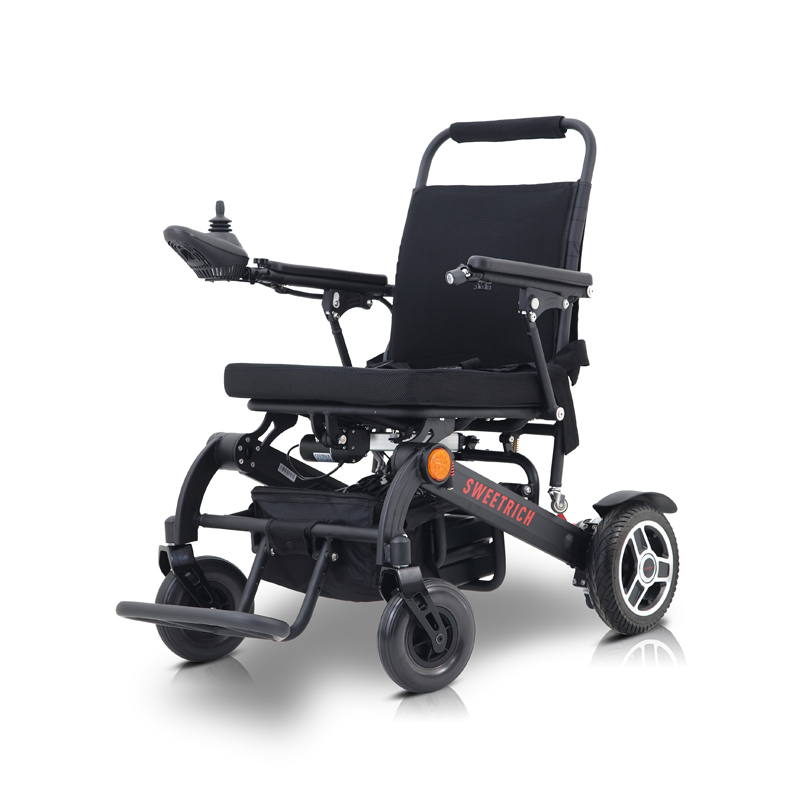 A folding Power Wheelchair is a great option for individuals who don't have enough room to store a bulky wheelchair. Because it folds so easily, it can be stored in a tight space. A foldable Power Wheelchair is also ideal for people who have limited mobility or need help lifting a heavy chair. The advantages of a folding power wheelchair include its lightweight construction, comfort, and ease of use. This makes it ideal for the elderly or disabled who cannot lift heavy wheelchairs.


A Folding Electric Wheelchair is an excellent option for travelers. A folding wheelchair can be stored in an SUV or trunk. Because of its lightweight design, it can be easily transported domestically or internationally. Unlike other wheelchairs, it doesn't require expensive vehicle adaptations to be portable. It is also easy to use and store. The Folding Power wheelchair can be a great option for people with limited mobility. This type of power chair is a great option for them.


The Folding Power Wheelchair can be easily folded and stored. Its lightweight design allows you to easily carry it anywhere you want. It is a great option for people who need to travel on a regular basis. With a 31-inch turning radius, it is ideal for anyone who needs to be mobile. It can hold up to 400 pounds and has great traction. If you need to take it with you, a foldable Power Wheelchair will be a great option.
0 comments