How a Disabled Motorized Wheelchair Works
Posted by Tom Lee on
A wheelchair is a wheeled chair that is used when walking is not possible or too difficult. They are used by people who have an illness or injury that makes walking a difficult or impossible task. Some people also use them due to old age or disability. Here's a look at how these chairs work. Let's get started! Learn how a wheelchair works! What is a wheelchair, and why would you need one? We'll answer these questions and more.
Customization is a great benefit of wheelchairs. Many people customize their wheelchair to fit their own needs. For example, they can choose the seat height and dimensions, leg rests and front caster outriggers. The backrest and controls on the wheelchair can be adjusted. Depending on the user's needs, they can purchase other accessories. For example, they may want to add anti-tip bars, safety belts, tilt or recline features, extra support for their limbs, holders for crutches and oxygen tanks, drink holders, mud and wheel guards, and much more.
Another benefit of an electric wheelchair is its ease of use. The power of an electric wheelchair allows the user to maneuver the chair with their hands. Unlike manual wheelchairs, electric wheelchairs are more comfortable for a wheelchair user. The motors also enable the user to push the seat forward or backward. Aside from that, the power of an electric wheelchair provides greater comfort and independence for the user. It is also better for their health. The electric chair can also reduce the risk of pressure sores and other health problems. The wheelchair also has increased functionality, and the seat is raised.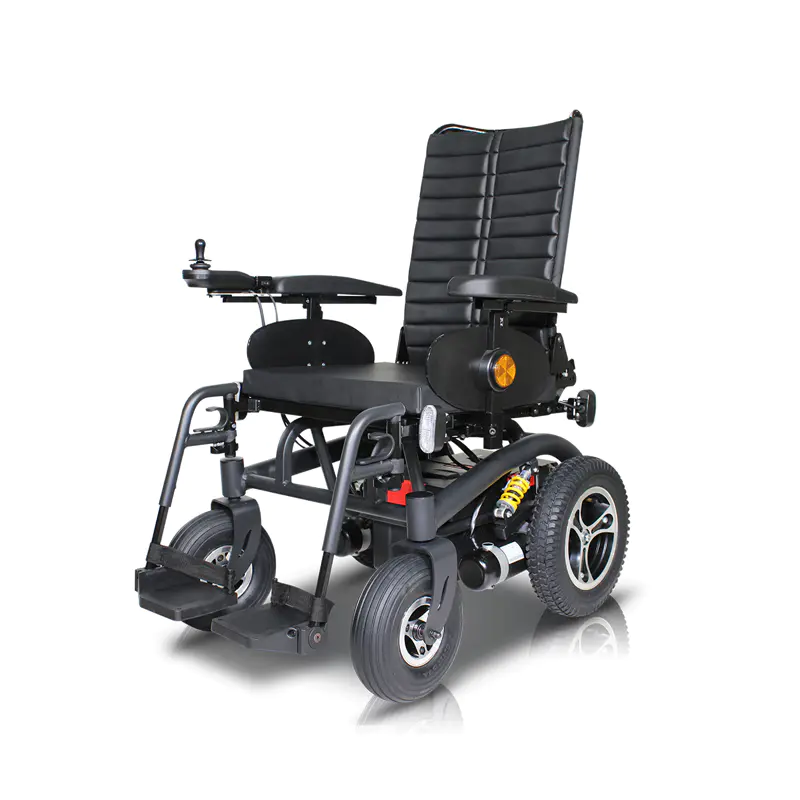 Aside from providing greater independence, electric wheelchairs are also beneficial for the user. They can improve psychological and physical well-being. Using an electric wheelchair also lowers the chances of developing pressure sores. Other benefits include increased passive range of motion, increased mobility, and reduced occurrence of urinary tract infections. Aside from the benefits of an electric wheelchair, there are other benefits associated with using one. Despite the higher price tag, the electric wheelchair provides more flexibility and passive range of motion than any other wheelchair.


There are many benefits to using an electric wheelchair. Among the most obvious are increased productivity, a better sense of social status, and reduced pressure sores. In addition, an electric wheelchair can help a person improve their passive range of motion and increase their level of social and psychological well-being. By adjusting the seat, it also allows them to adjust the seat and other settings on the wheelchair. Further, they can even help them change the way they get around.


The benefits of using an electric wheelchair are numerous. They can improve a person's productivity, psychological well-being, and social status. Other advantages include improved mobility, improved sleep, and improved quality of life. The electric wheelchair is an essential tool for people with mobility limitations. It provides the freedom and independence that a person needs to live a fulfilling life. Further, it can provide greater emotional and mental well-being. It can also help a person to live a longer and more active life.
0 comments