Choosing A Light Weight Power Wheelchair
Posted by Tom Lee on
Before going into public areas, practice maneuvering the wheelchair. Bend the wheelchair to reach an object, but do so at a safe distance away from the drive wheels. Never bend the wheelchair backwards. It may be dangerous to do so. Practice the maneuver with a healthcare professional so you can become more comfortable with it. If you cannot do it without assistance, ask for help. During the first few steps, a caregiver can help you get on and off curbs.


To choose the right wheelchair, consider the major components it contains. The seat is one of the most important components. Most seats are made of nylon or vinyl. Some may require cushions and custom back supports. Seat width and depth are important considerations. Make sure you get a wheelchair that fits you comfortably. This will make the transition into and out of the wheelchair easier. The frame of the wheelchair is a major consideration as well. It is important to choose the right frame material.
A wheelchair's seat depth and width are important. Seat depth determines how comfortable the seat is. The seat's depth should be measured from the back of the seat to the front edge. Seat depth is also important because it affects the overall size of the wheelchair. Seat depth is important for maneuvering tight spaces and turning radii. A wheelchair with a wide seat will make the user's body feel more comfortable and reduce the chance of back pain.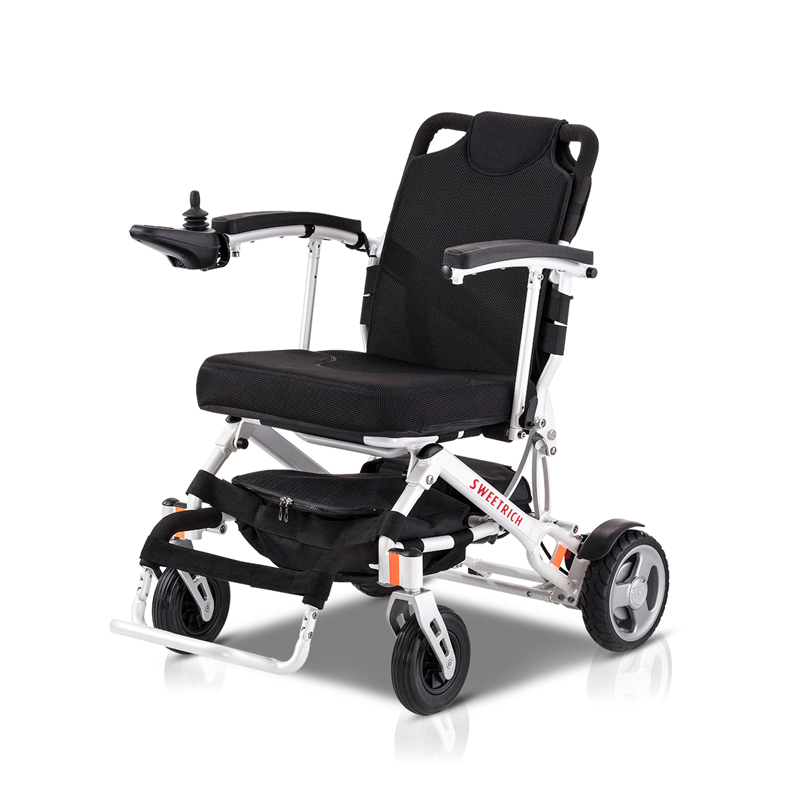 iFold Light Portable Aluminum Lithium Battery Electric Power Wheelchair
A powerchair with one or two wheels is also called a smart wheelchair. A smart wheelchair utilizes a computer system to minimize the task of driving a wheelchair. These wheelchairs have multiple sensors and application of mobile robotics. Typical features include an infrared sensor and an ultrasonic acoustic range finder. An interface is made of a conventional wheelchair joystick, or a touch-sensitive display.
There are also options for customizing a wheelchair. Seat height, leg rests, front caster outriggers, adjustable backrests, controls, and other accessories may be available. Accessories can include anti-tip bars, safety belts, tilt and recline features, extra support for limbs, holders for crutches and oxygen tanks, drink holders, and mud and wheel guards. It is important to have a customized wheelchair so you can customize the wheelchair to meet your specific needs.
The height of the center of mass and the height of the rear wheels are two important factors that clinicians can modify in manual wheelchairs. Lower mass and wider base of support create stability. However, this type of wheelchair is rarely used in everyday life. However, some users of sport wheelchairs find it more convenient. They may prefer to use it in their daily routine, especially those with lower limbs amputations. If you're interested in buying a wheelchair, learn about the different types.
0 comments