A Foldable Power Wheelchair Will Be An Excellent Option
Posted by Tom Lee on
If you have a very tight space, a
foldable power wheelchair 
will be an excellent option. A foldable power wheelchair can be folded up in a matter of seconds, and is small enough to fit into most car trunks. These models can hold 400 pounds and provide great traction. The ranger D09 foldable power wheelchair offers superior durability and is ergonomically designed for comfort. This model also features a built-in shock absorber.
Travel power wheelchairs are usually rear or front-wheel-drive and fold up and disassemble easily. Some models can be rolled into a small car trunk, or even packed into an airplane's cargo compartment. These wheelchairs are ideal for apartments or malls, but may have less padding than a standard model. The weight capacity of a foldable power wheelchair is typically around 300 pounds. When looking for a power wheelchair, consider how much you'll be using it.


If comfort is a priority, choose a foldable power wheelchair that has a high-quality design. The folds up in a few steps, making it extremely portable. These wheelchairs are comfortable and durable, and they are ideal for traveling. They come with a cup holder, so you can conveniently carry your favorite drink. A medium-sized back pocket also makes it easier to put things away when traveling.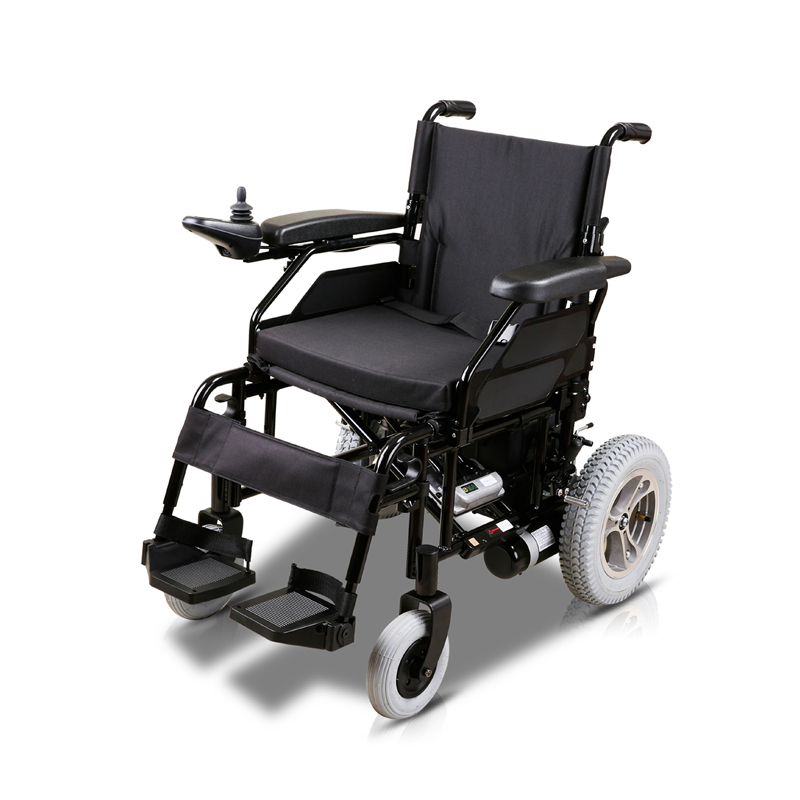 A low-priced foldable power wheelchair may have extra features that make it a desirable option for a person with limited mobility. These wheelchairs can be expensive, but with careful comparison, you can find one for a reasonable price. A good foldable power wheelchair may also be equipped with additional features and extras to make it more comfortable to use. 


The battery life of a foldable power wheelchair is an important factor to consider. The average battery life of a power wheelchair is approximately 10 miles, but some are as long as twenty. To ensure proper battery life, check the weight of the battery pack. You can also choose a wheelchair with an 8-mile range, depending on your needs. You should also consider whether or not it can be used for traveling. If you're planning on traveling a lot, the best option is to find one with dual batteries.


Choose a foldable power wheelchair based on its price and features. This type of chair can be used for both indoor and outdoor purposes. It can also be used for partial-time use. Consider the maneuverability of the wheelchair and its turning radius. You may have to navigate small spaces, or make sudden turns. Once you decide what you need, you can then make a purchase. Make sure to choose a foldable power wheelchair with all the features you need.


The cost of a foldable power wheelchair is usually between $1,500 and $3,900. Prices vary depending on size, weight capacity, features, and customization options. The more expensive models offer more features and technologies and are more customizable than lower-end model
0 comments