A Comprehensive Guide on How to Choose a Unicycle
Posted by Tom Lee on
Electric unicycles with hoverboards and one-wheel boards are provided with gyroscopic sensors which are used for balancing the device. They are also called monorails or electric wheels and are considered as the most effective and practical personal transport device by far. They provide for maneuverability, range, speed, and compactness which make these unicycles perfect for anyone looking for a comfortable ride. However, there are certain ways through which you can choose an electric unicycle which would fit your requirements the best.
1.      Wheel Size
There are three types of wheel size, 18-inch, 16-inch, and 14-inch. If you want inconspicuous, maneuverable, easy to carry, light, and a safe option, then the smallest wheels would be the best choice for you. They are great for beginners and short journeys. They break and accelerate fast and can attain the highest speed of 15mph (25kmph). The 16-inch and 18-inch wheels provide for higher speed of about 24mph (40 km) which would smoothly run on uneven surfaces.
2.      Motor Power
The motor power of the unicycle depends on the weight it is going to carry. 800W motor can carry weight if up to 1554lbs (70 kg), 1200-1500W can carry up to 198 lbs. (90 kg), and 2000W can carry up to 220 lbs.(100 kg). Always buy a unicycle which can carry at least 5-10 kgs more than your actual weight just to be on the safe side.
3.      Battery Size
Battery size should match the user's requirements. For instance, 500Wh battery would weigh nearly 5lbs(2kg) and it would provide 18-22 Whph average energy efficiency and can travel up to 15mph(25km). The battery size also depends on various other factors which include rider's weight, terrain, weather, riding style, user experience, and more. It has been seen that when the battery size increases, there is an increase in the convenience of use.
4.      Charger Type
Unicycles always come along with chargers which not only provides for fast charging but sometimes they also come with additional features like active cooling fan cooling the engine. Fast chargers of 600W of power would accelerate the whole charging process which would take only five hours to charge your unicycle fully. Sometimes chargers also come with a security system for protecting the battery and the charger in case of an unexpected electrical failure.
5.      Check for Spare Parts
Before buying a unicycle from a store always check whether they offer spare parts like pedals, housing handles, and more of that specific model for replacement in case you need to change anything. If they do not, then try to buy a model for which they have spare parts in their inventory.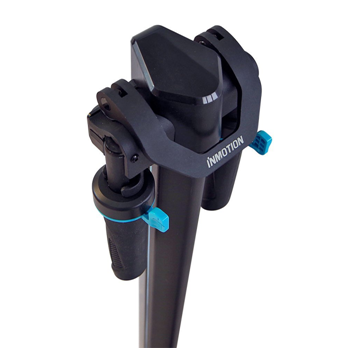 These are the few essential tips which can guide you in case you are in a dilemma. In addition to these, you should also check for warranty or guarantee policies which the company is offering you. This way you would not have to spend time& money on repairing. Unicycles are not only fun to use but they are very affordable as well. Online stores like Freemotion feature unicycles of different brands, features, color, and price. You can now order your unicycle online and get it delivered right at your doorstep!
0 comments