An Ultimate Guide to Benefits of Using Electric Scooters
Posted by Tom Lee on
Electric scooters have been evolving and have now become very popular amongst all. They're a great solution as it allows you to go wherever you want without spending a huge amount of money on gas or maintenance. Besides it causes no harm to the environment and also doesn't have any risk of explosion under any circumstances. So it's become a man's best friend as it saves your time and a huge amount of money.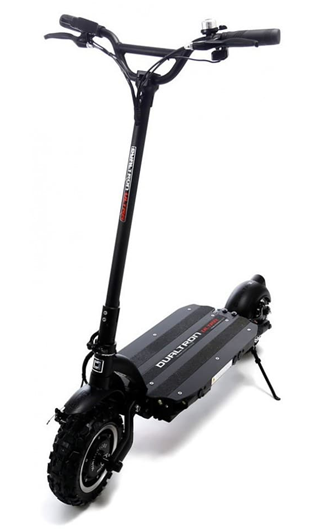 Let's delve into it!
If you're still not convinced enough, here are some benefits of using an electric scooter which would definitely change your mind.
These two wheeler vehicles are way cheaper than a car or any other motor bike. The best part about them is that they are cheap and can be afforded by anyone very easily. They work on batteries and do not require gas or petrol which is amazing and cost effective. They need to be recharged once in every few hours and that's all.
They help our environment and have a very big contribution on making our planet a better place. They are ecofriendlyand don't compromise on functionality and efficiency. You can reduce your carbon footprint and help to improve the quality of air and also to put a check on pollution.
You can use power or pedal in order to ride your bike which is amazing for the ones who like to stay fit and active throughout the day. So if you need to lose a few pounds without wasting your time, electric scooter is what you need to get you going. In case you don't want to be sweaty, then you can just turn it and switch to power. Some of the models are also identified as mountain e-bikes and are great for off-roading too.
They allow you to dodge traffic and are very easy to ride. It helps you reach your destination in a faster and a safer way as you can save some time off the traffic.
They are extremely comfortable for people of all ages and are extremely safe. They have steering locks, limited speed, circuit breakers, automatic power cut off, have combined stability and maneuverability. The best part is that they're generally classified as bikes in most countries so you don't even need a driving license to ride them.
Electric scooters are extremely safe, reliable, convenient and crosses everything on your list if you're looking for a reasonable bike. So if you want a bike for yourself, or for your old parents to go places or be it for your kids, you can easily rely on these scooters for everyone.
But before you buy one, make sure that it has all the right features that will increase the efficiency and convenience of the model. You should also browse through multiple brands and their electric bike models before finalizing one for yourself. Now when you know the benefits of using electric scootersyou can be assured that you have got the best deal for your hard earned money! Just log in and create your account on Freemotion and get introduced to a wide range of scoters & unicycles!
0 comments