---
Four Wheels Electric Skateboard 4 Wheels Electric Scooters Dual Hub Motor 480W*2 36V 40KM/H Electric Scooters Adults
Description
Product size:H6L-950mm*255mm*110mm /H9-
960mm*230mm*110mm
Motor Size:H6L-84mm*56mm /H9- 90mm*54mm
Speed Mode: High/Mid/Low (adjust by switch)
Max speed:H6L-about 30KM/H/H9-about40KM/H
Range per charge: about 15-20KM (depends on the weight, road condition and Weather)
Battery capacity: 3.5Ah lithium battery  
Charge time: About 2 hours
Wattage:H6L-350W*2 /H9-480W*2 (Brushless Hub Dual Motor)
Climbing angle: about 10-15°
Board material: Canadian Maple+Fiber Glass
 Remote wirless transmission, infinitely variable forward and backward freely
2.350W/
480W Dual Hub-Motor
    Much powerful forced-induction and not so easy to damage
3. 
10-layer of Canadian Maple Wood
   Tough and tough is not easy to break, strong compressive strength
4. Can Ride as Ordinary Skateboard Without Electricity
   This option allows the user to maintain a constant speed (exceed 10 yards), without keeping the acceleration button pressed. When you press the acceleration, if you want to ride the skateboard at the same speed all the time, please press the cruise control button, then the cruise control will automatically begin. Then you can release the acceleration, and the skateboard will continue cruising with the same speed. You can switch the function off easily as well, by pressing the acceleration gently.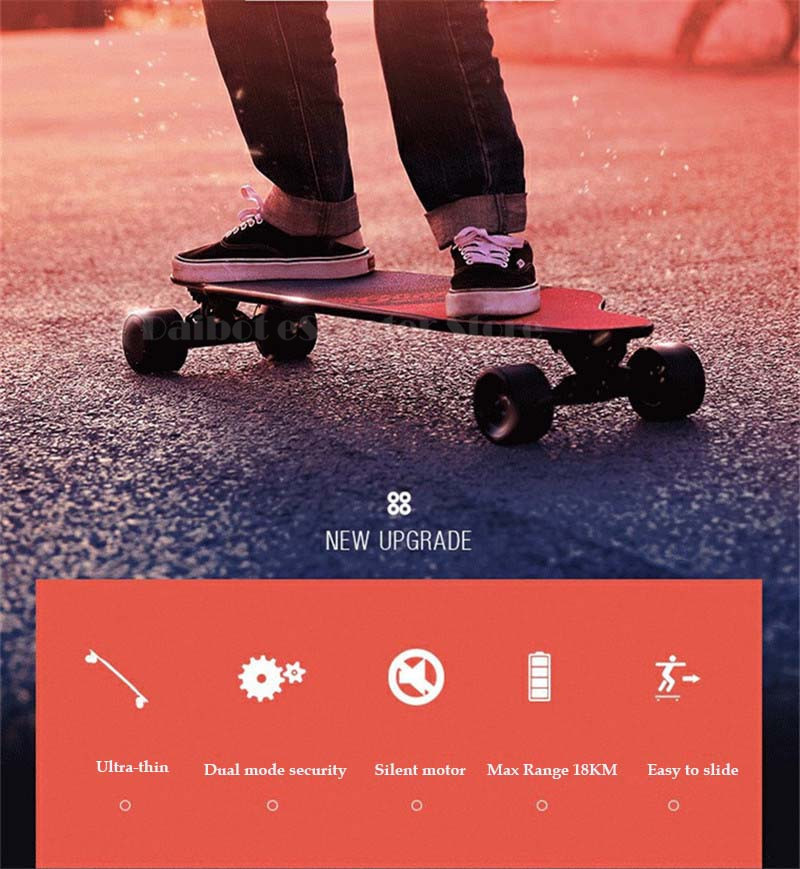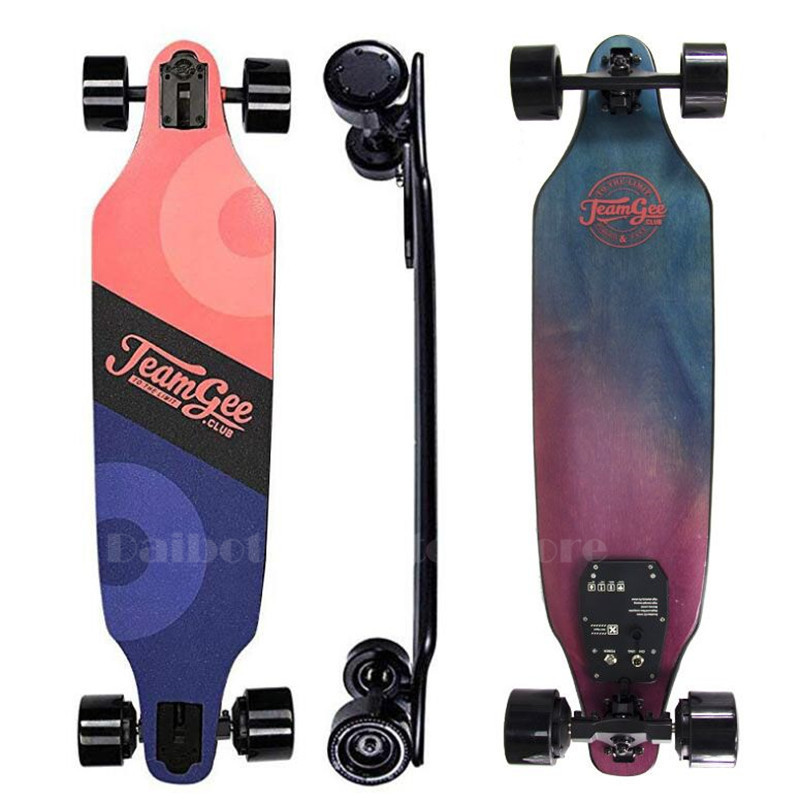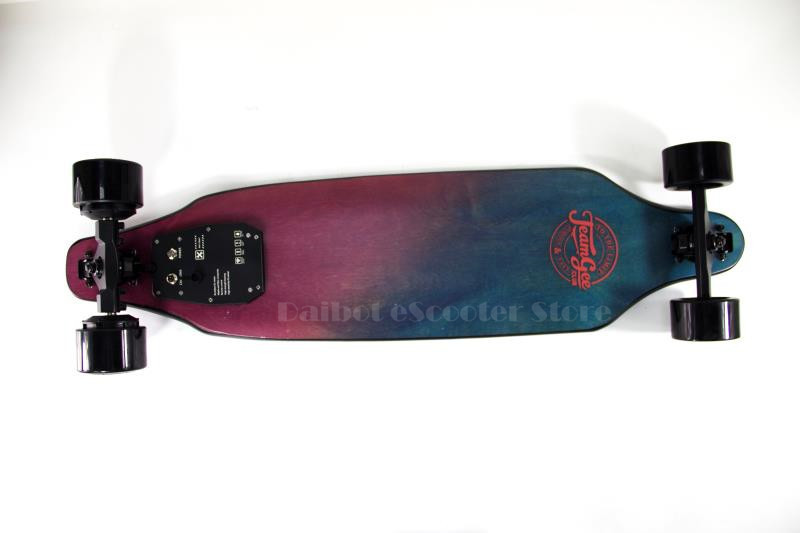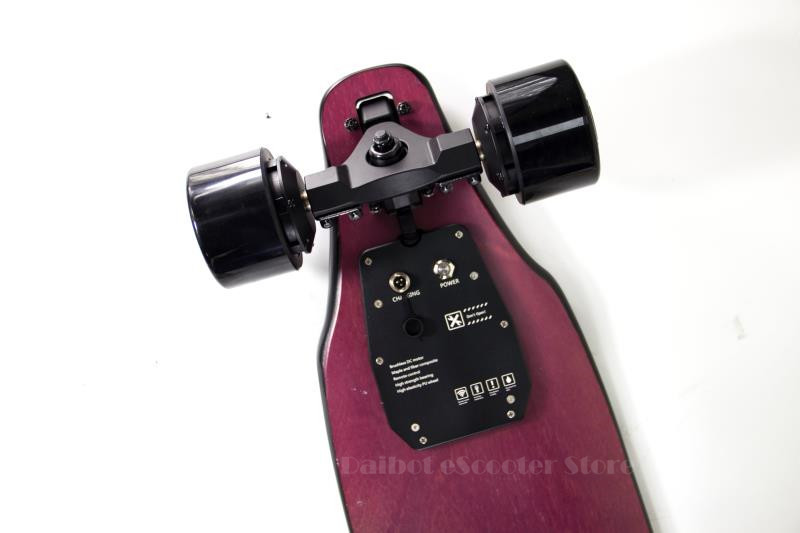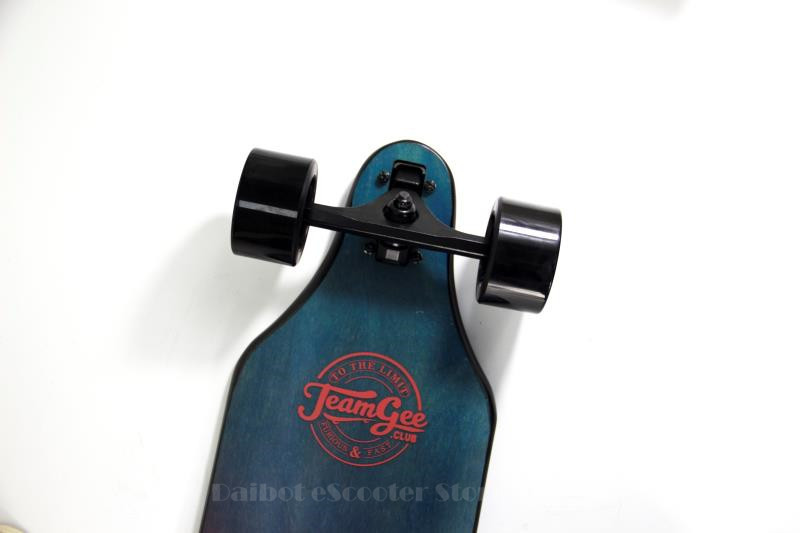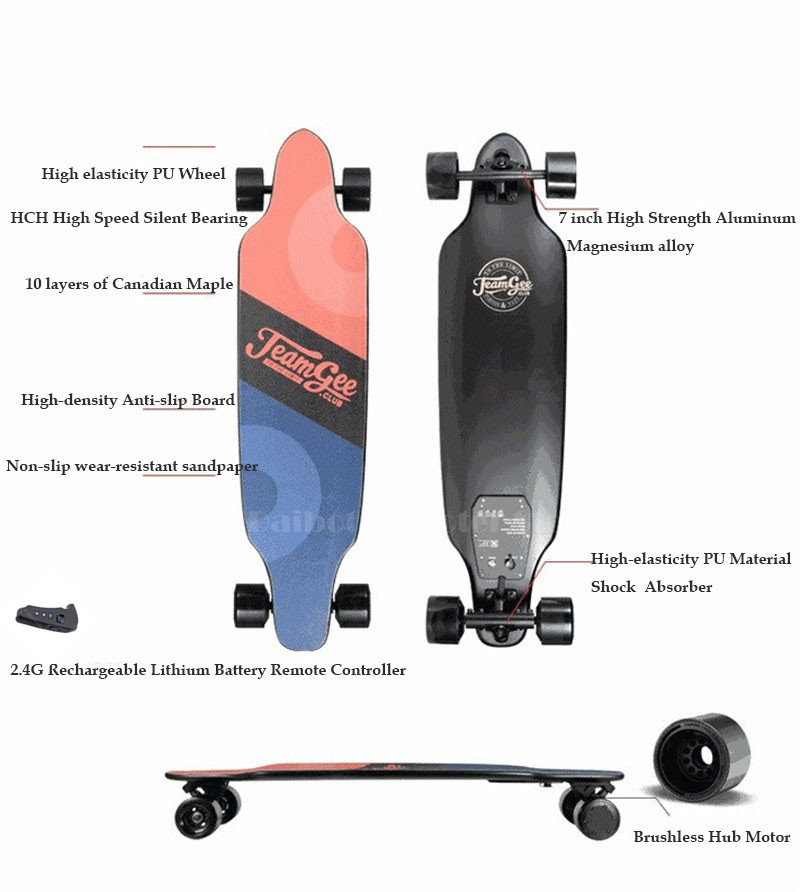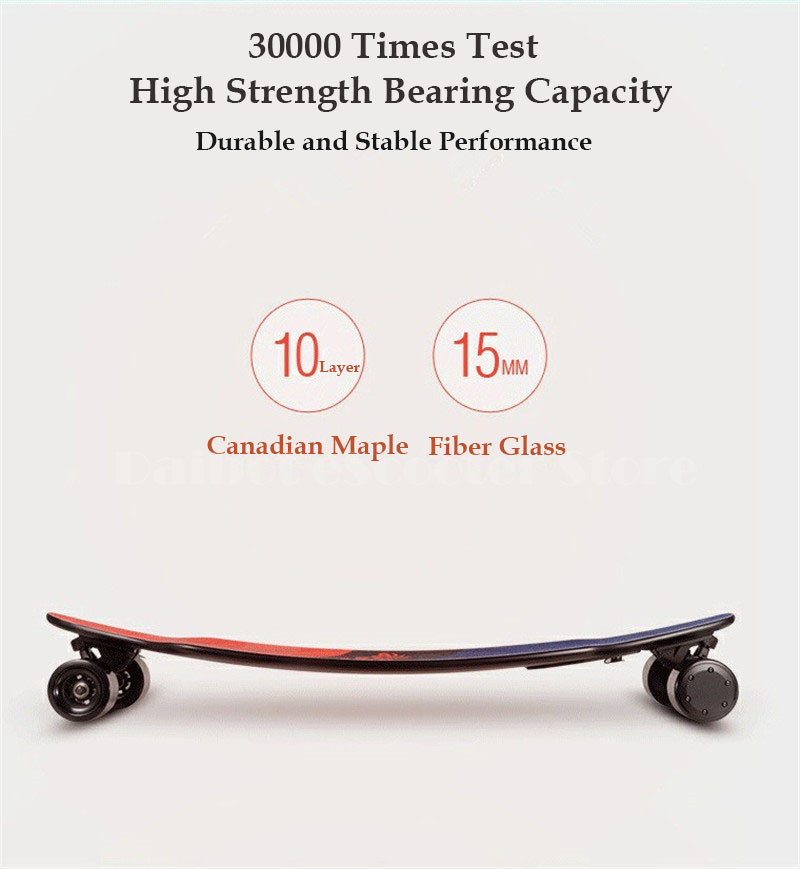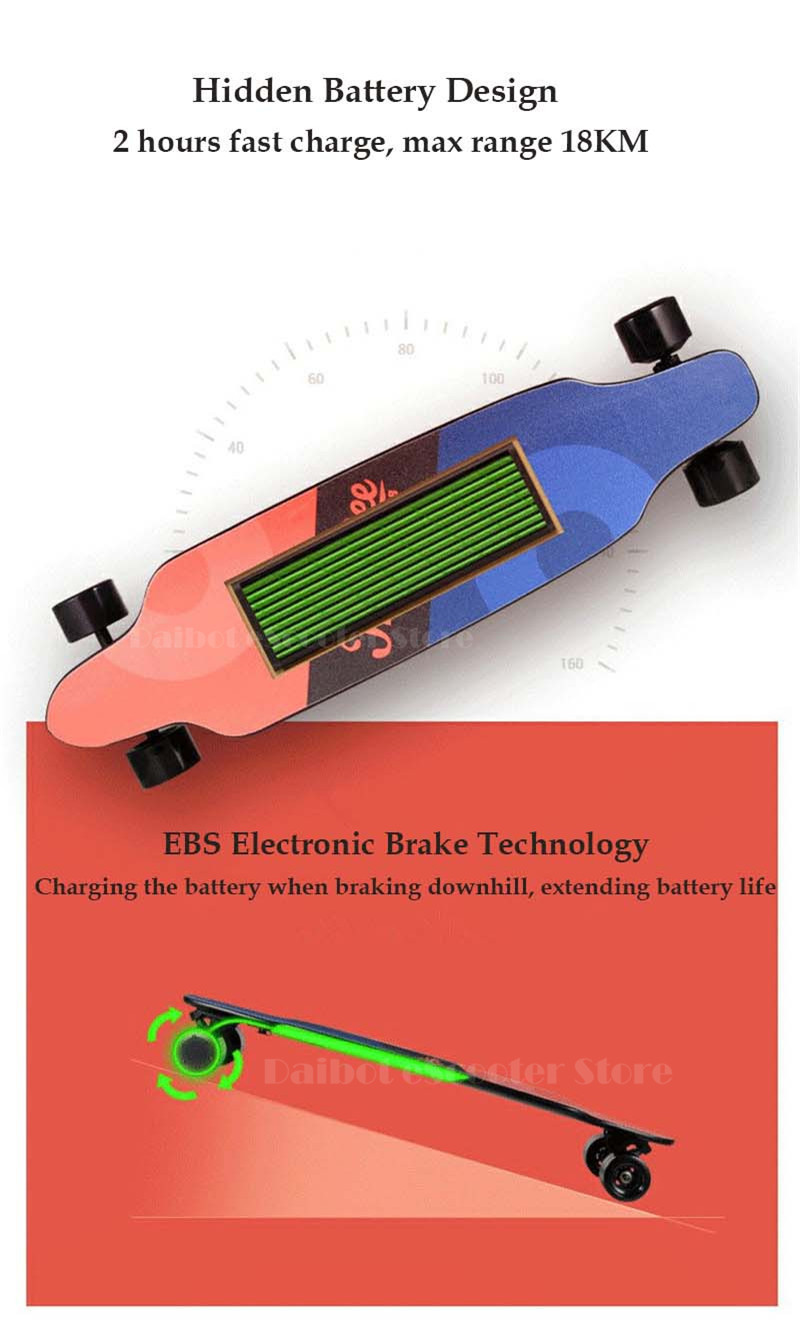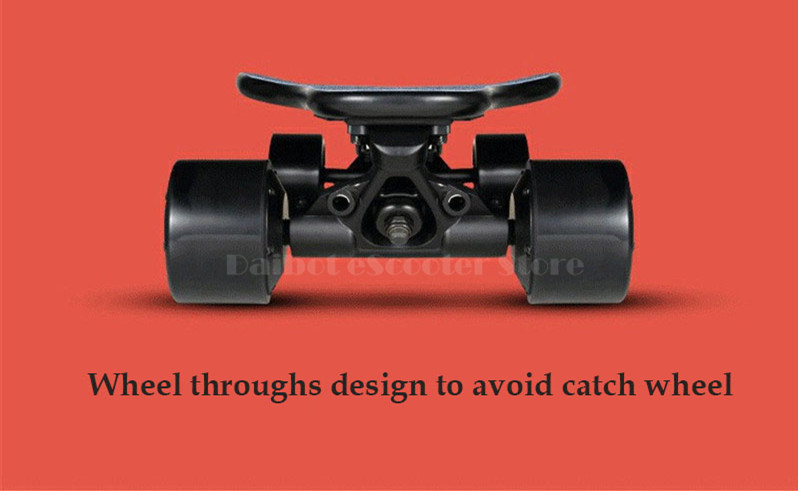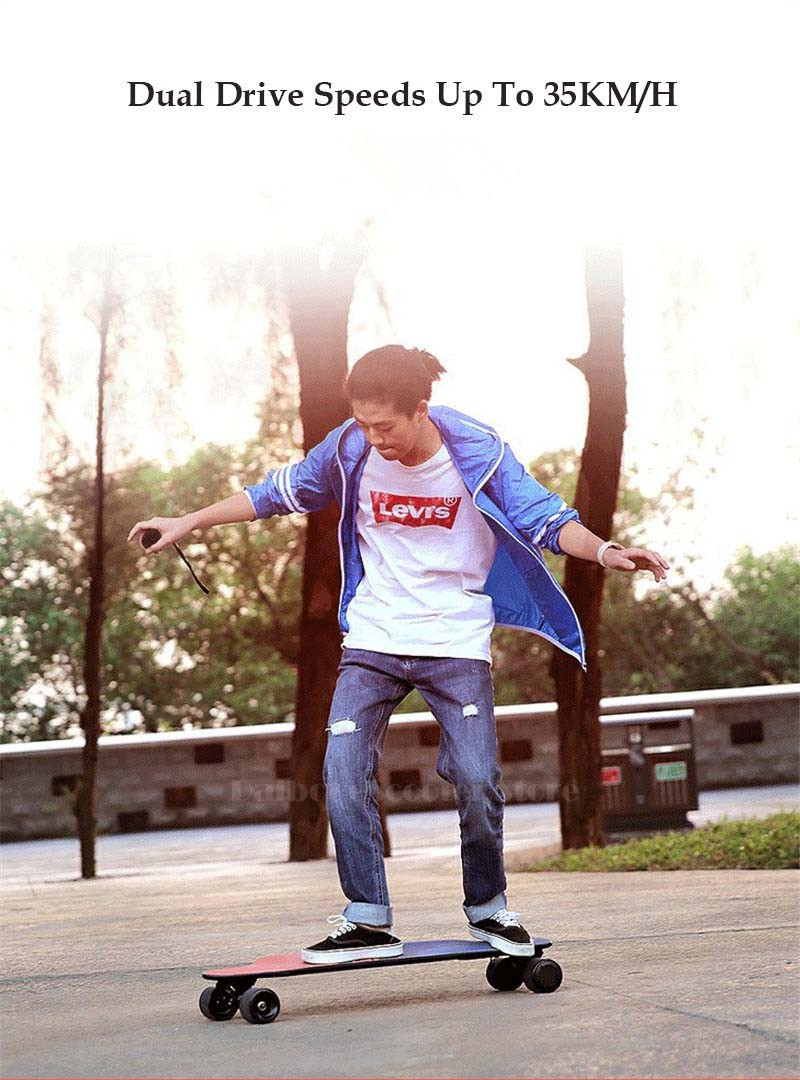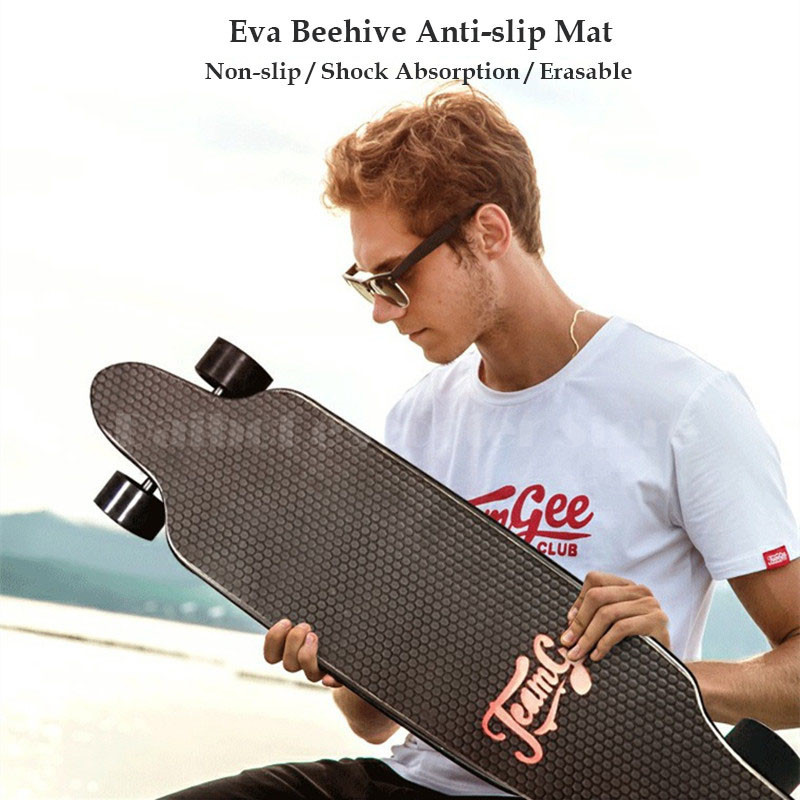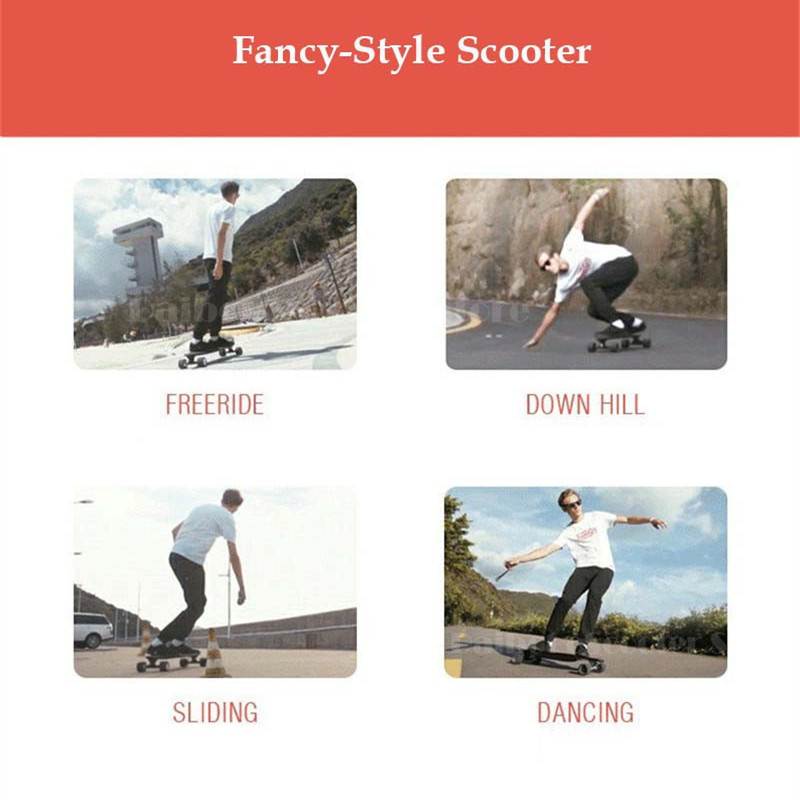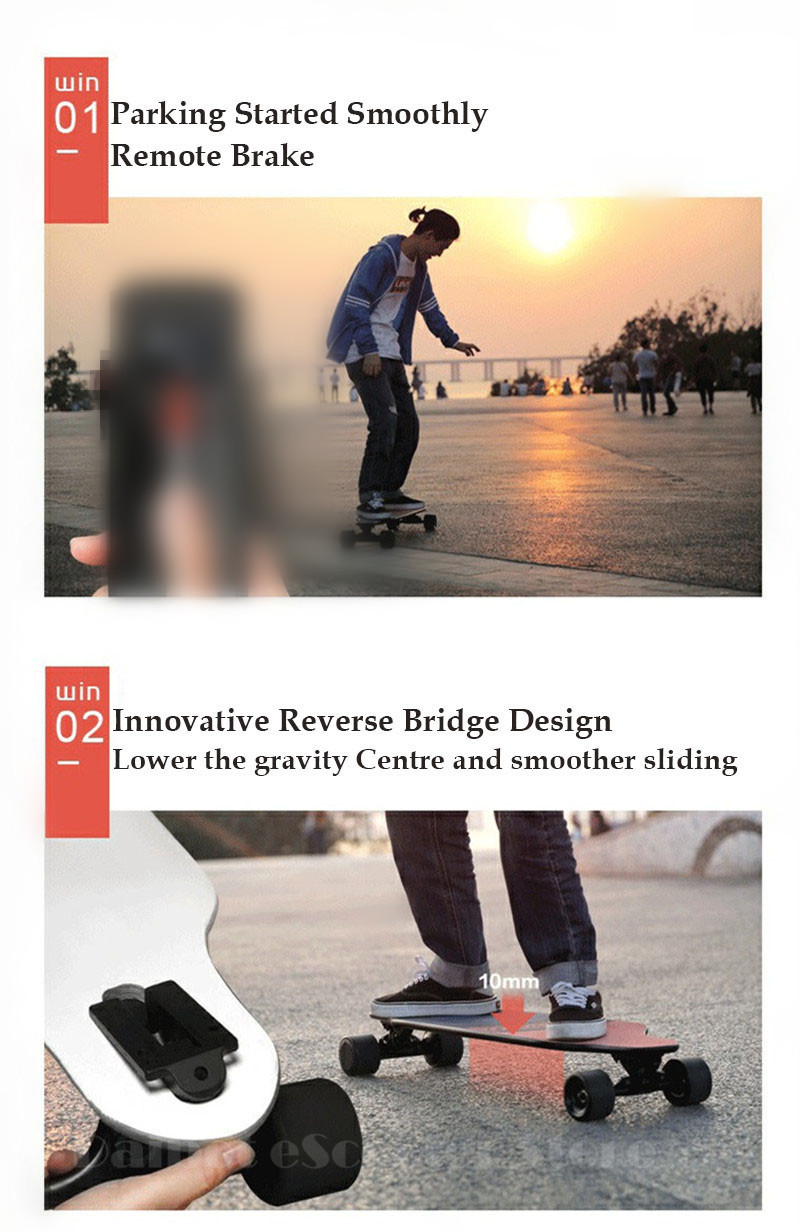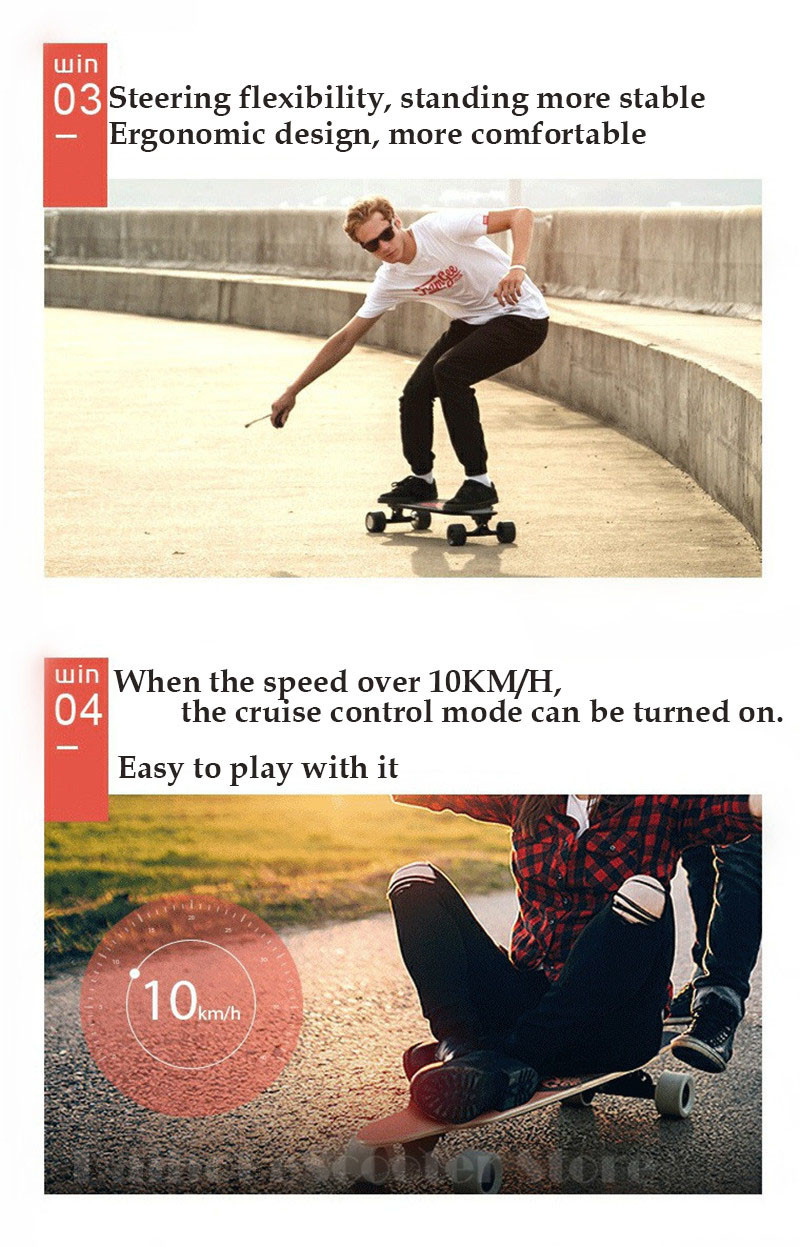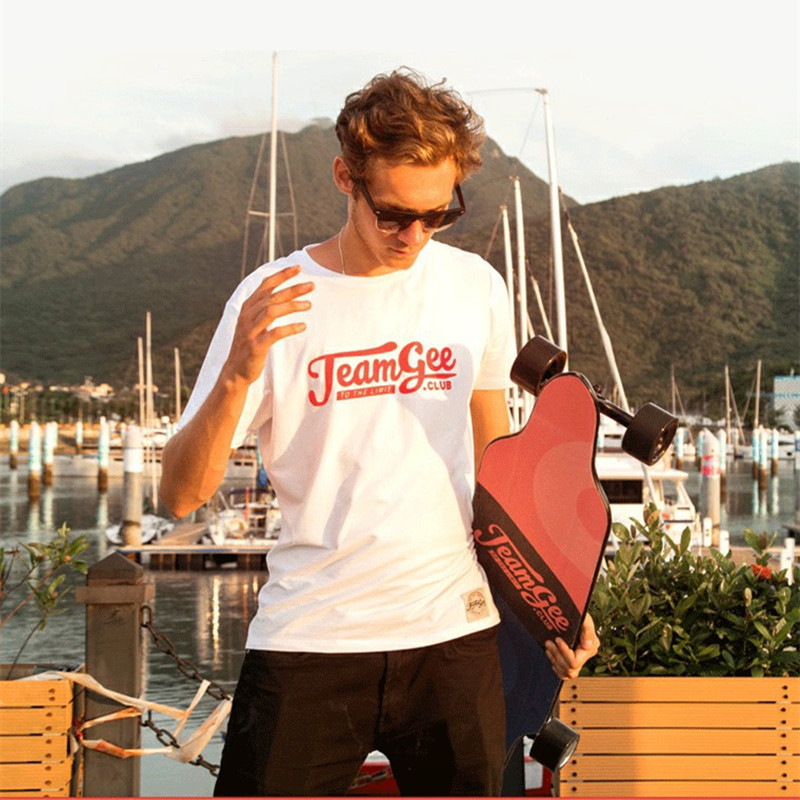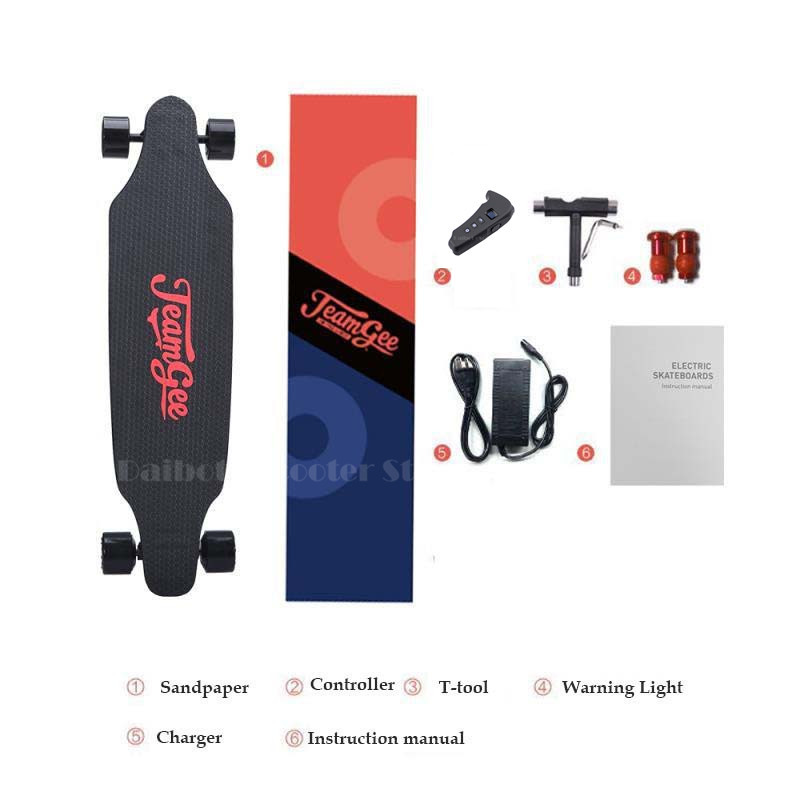 Life is too short to live without the Four Wheels Electric Skateboard 4 Wheels Electric Scooters Dual Hub Motor 480W*2 36V 40KM/H Electric Scooters Adults. Be happy. Be Content. Be Satisfied.

Inventory Last Updated: Jun 07, 2023